Thursday, June 20
3rd Thursday Hike: Browning Woods Trail
Place: Browning Woods TrailTime: 8:30 amJoin us for our 3rd Thursday hike! June's hike will be at the Browning Woods Trail, our largest land holding through pine and oak forest and past amazing stone walls. We will hike about 3 miles, though you can shorten your outing to about 1 mile if desired. Leashed dogs welcome. This hike is participating in the 2019 RI DEM Great Outdoor Pursuit! For directions, please visit 
http://sklt.org/land-we-protect/trail-maps/
Saturday, July 6
All Ages Hike & Park Rx
Place: Browning Woods TrailTime: 10:00 am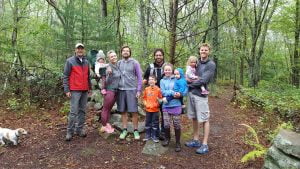 Join us for an all ages hike in our largest land holding through pine and oak forest and past amazing stone walls. We will hike about 3 miles, though you can shorten your outing to about 1 mile if desired. Kids and leashed dogs welcome! This monthly hike on first Saturdays is part of a Park Rx initiative in which healthcare providers in South County are joining a national movement to "prescribe" taking walks and spending time in nature for better physical and mental health. This hike is participating in the 2019 RI DEM Great Outdoor Pursuit!
Click here
for a trail map of Browning Woods.
Sunday, August 11
Great Outdoors Celebration & Auction
Place: SKLT Barn, 17 Matunuck Beach Rd.Time: 4:00 pmSave the date! Our annual 
Great Outdoors Celebration & Auction 
will be held on Sunday, August 11. More information, tickets, and sponsorships are available online
here
!