Join us for a lovely, fun-filled afternoon on Sunday, August 5th from 4-6:30pm for our annual Great Outdoors Celebration & Auction at the SKLT Barn in Matunuck.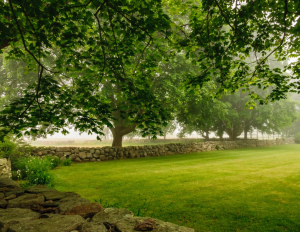 Going once, going twice, sold to the highest bidder!
This event is the primary fundraising event for SKLT, and it just gets better every year. Truly reminiscent of a country auction, there are delicious appetizers, bartenders that know your name (or will make one up just to tease you a bit), beer provided from a local brewery, fabulous floral arrangements fresh from someone's garden, and an auction and auctioneer that make you glad you left the beach and chose to support the preservation of open space in South Kingstown.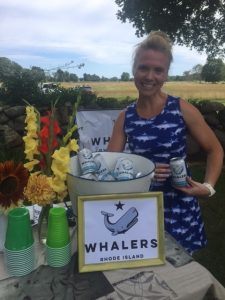 This year the honorary chairs are our founders: Roger Freeman, Helena-Hope Gammell, Anthony Guarriello, Virginia Kittredge, Ivory Littlefield and Edward Watson. We will honor them "in spirit."  Their vision and perseverance has led us to where we are today. And just as we would not be here without them, we would not be here without the efforts and support of our members and the community. SKLT is looking forward to celebrating this legacy with their families, our members, and friends at the Barn.
Tickets are available below for $30 at the door.
Curious as to what will be offered at our live auction? Click here for the full list, and expect to see some fabulous silent auction items at the Celebration!
Great Outdoors Celebration & Auction 2018 Sponsors
Pacesetter
Chris Gaffney & Karen Kames
Ken & Dottie Woodcock
Preservationist
Peter & Deborah Zawisza
Gatekeeper
Ed & Carol Cimilluca, Charlie & Lindsay Coolidge, Martha Day & CN Hetzner, Sophie Page Lewis,
Susan Seyfarth Lovejoy, Susan Duval Phipps, Shoreline Properties Inc, Austin & Susan Smith,
South County Steel, Inc.
Trail Blazer
Anonymous, Cheryl & Dan Farley, James & Hope Farrell,
Silver Lake Cottage LLC.- Paul Schurman, Caroline S. Wilkel, The Winter Family Foundation
Nature Lover
Attorney Jim Aukerman, Gloria & Ian Callard, Christine & Jon Cass, Clifford Renshaw Architects,
Clive L. DuVal, III, Linda & Howland Green, Dr. Robert W. Guimond, Howard Johnson, Inc.,
Carol & John Howland, Lise M. Iwon, Liberty Cedar, Lila Delman Real Estate, LTD.,
Bob & Cindy Martin, MaryLee & Kevin McDonough, Ocean Mist, Joseph L. Orlando & Diane Fournaris,
Tim & Claudia Philbrick, Rose & Kiernan, Inc., Ed & Cindy Sabato, Smithco Oil Service, Inc.
Tree Hugger
Susan Clasby, Kenneth Clauser, Cecile L. Cohen & Sibley Smith, Bill & Lyn Edmonds,
Bridget & Tom Gilchrist, Green Hill Rocks, Janet Innis, Bob & Shelly Kolb, Charles & Cornelia Lewis,
Susan, Whitman, & Abby Littlefield, Gail T. Mathews, Liz & Frank Mauran, Edward F. McGovern,
Michael Mutschler & Rosemary Galiani, Michael & Cheryl Olivieri, John D. Richardson,
Joe & Kate Scott, Jeanine & Ian Silversmith, Roger & Jennifer Smith, Cathy Solomon & Jay Pumphrey,
Anne & Maura Travers, Linda D. Tucker & Richard Hodgson, Nancy Weidinger
Thank you to our beverage sponsors!