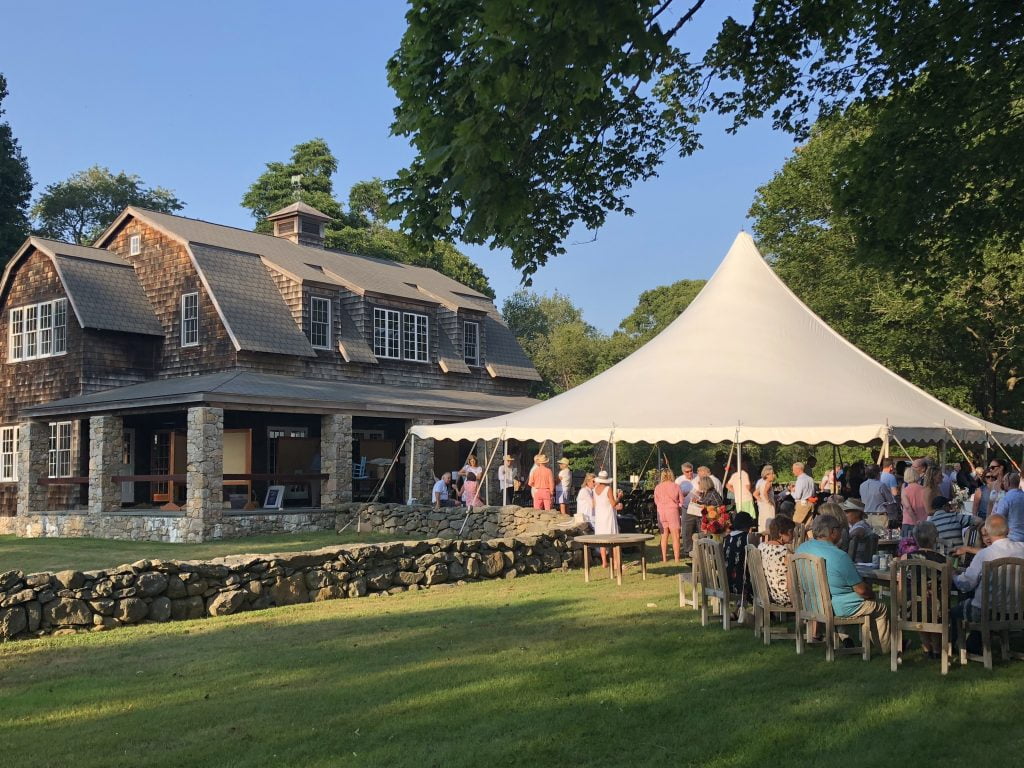 Sunday, August 11
4 – 6:30 pm
SKLT Barn, 17 Matunuck Beach Rd.
Have you ever been to a fundraising auction in a stuffy room with the hum of fluorescent bulbs and an array of items you'd rather pay to give away than take home, for a worthy cause that doesn't impact you directly? Well, now picture the opposite.
First, location, location, location… This event is held at the Barn at Weeden Farm, 17 Matunuck Beach Road. It's a celebration held outdoors overlooking restored stone walls and fields with unsurpassed beauty. You'll be surrounded by friends, new and old, eating delicious snacks with a tasty beverage in hand and fun to be had.
Those who like to ponder while snacking and sipping enjoy the Silent Auction of mini adventures, gift cards, plants, and all manner of treasures. The Live Auction is led by the spirited Louis Raymond, whose theatrical antics as auctioneer delight bidders and viewers alike.
Auction items include a day of sailing, a weekend getaway, a round of golf, an afternoon of quahogging, memorable wine, bespoke furniture, and unique items. A listing of items will soon appear on the website and be updated through July.
This signature fundraising event supports the maintenance and care of over 2,860 acres throughout our community. With your help, SKLT protects our drinking water, supports local farmers, ensures habitat for the wildlife we love, and provides more than 13 miles of groomed trails through some of the world's most beautiful places. Come one, come all for a Celebration of the Great Outdoors.
Scroll down to purchase tickets and sponsorships!
Great Outdoors Celebration & Auction 2019 Sponsors
Pacesetter
Karen Kames & Chris Gaffney, Rob & Peggy Leeson, Ken & Dottie Woodcock
Preservationist
Deb & Peter Zawisza
Gatekeeper
Ed & Carol Cimilluca, Duncan & Christina Cocroft, Martha Day & CN Hetzner, James & Hope Farrell,
Susan Seyfarth Lovejoy, Mary & Woody Small, South County Steel, Inc.
Trail Blazer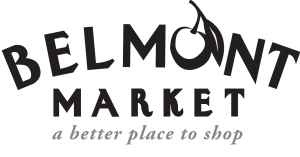 Anonymous, Paul & Barbara Schurman, Linda Tucker & Richard Hodgson, Caroline Wilkel
Nature Lover
BankRI, Mr. & Mrs. Jonathan S. Bean, Neil & Lisa Brandon, Ian & Gloria Callard, Sue Clasby & Ed Buzzi,
Clifford Renshaw Architects, Whitney Cummer, DiStefano Brothers Construction, Inc.,
Claudia Flynn, Artist & Troy West, Architect, Fred & Katie Frost, Bridget & Tom Gilchrist,
Ellen & Larry Grebstein, Linda & Howland Green, Dr. Robert W. Guimond, Howard Johnson Inc,
Carol & John Howland, Julia & Bev Landstreet, Ben & Jean McCleary,
Michael Mutschler & Rosemary Galiani, Ocean Mist, Orson and Brusini LTD., Tim & Claudia Philbrick,
John D. Richardson, Scott & Lily Rippey, Jeanine & Ian Silversmith, South County Dermatology,
South County Sand & Gravel Co., Maura Travers, Tupelo Design Studio, Nancy W. Weidinger,
Westerly Community Credit Union
Tree Hugger
Air Flow Inc., Mr. and Mrs. James Baldwin, Arthur & Marcia Campbell,
Kathleen Carney-Godley & Rick Godley, Leslie Chouinard, Kenneth Clauser, Angela & Parker Dupouy, Donna & Roger Gustafson, Patrick & Eileen Howley, Janet Innis, Linda & Richard Kaley,
Christopher & Michelle Little, Thomas & Michelle Maguire, Gail Matthews, Randall Realtors,
Joe & Kate Scott, Cathy Solomon & Jay Pumphrey Steven Sweeney & David Goetsch, Will & Judy Taft, Elise Torello & Bill McCusker
Thank you to our beverage sponsors!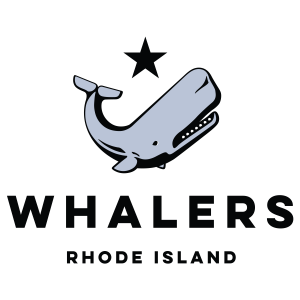 Great Outdoors Celebration & Auction 2019 Committee
Wendy Bowen
Heather Mae Breau
Angela Brunetti
Julia Landstreet
Deb Stallwood
Caroline Wilkel
Photo Credit: Ann Manion