South Kingstown Land Trust hosts nine unique and very different public hiking trails throughout our town with more than 13 miles of carefully groomed trails. These trails have become an important feature of our local quality of life. They offer residents and visitors alike the opportunity to experience and enjoy nature and participate in healthy outdoor activity. Because the trails are all in preserved natural areas, protecting the habitat is very important and only  "passive recreation" (activities that minimize human impacts) are permitted. Some examples are wildlife viewing, observing and photographing nature, birdwatching, historic and geologic observation, and of course walking and hiking. We also offer a list of birds found on our trails from the RI Bird Atlas 2.0, which can be downloaded here.
Rules of the trail are posted at each trail head kiosk, included below, and printed on the trail map. Visitors are encouraged to stay on marked trails and remain socially distanced from other hikers encountered on the trail.
Submit trail observations here.
Please leave the trails and the property as found for current and future generations to enjoy.


Alewife Brook Preserve
Points of interest:
 The 1.0 mile Alewife Brook Trail traverses a fine example of typical southern Rhode Island forest. Approximately 79 percent of this property hosts an upland forest canopy of scarlet, black, and white oak, red maple, white and pitch pine, hickory, beech and gray birch. The remaining 21 percent to the south along Alewife Brook is gently sloping wetlands with dense thickets of mountain laurel, rhododendron, sweet pepperbush, red maple, and alder. Both upland and wetland habitats can be observed from the trails here. This 43 acre property was acquired in July 2019 from the Rhode Island Boy Scouts with open space bond funds from RIDEM, the Town of South Kingstown, and with grants from the Bafflin Foundation, the Nature Conservancy, and the Champlin Foundation.
Check out a video from the Rhode Island Natural History Survey on some of the flora found at Alewife.
Trailhead:
From Route 1 southbound take exit for Route 110 (Ministerial Road). Follow Ministerial Road for 2.2 miles to a red blinking light. Take a left on Worden's Pond Road and continue 0.26 mile to trailhead parking on left.
Download Trail Map 
Biscuit City Trail 
Points of interest: Biscuit City Preserve, SKLT's handicap accessible site, is historically significant to the Town of South Kingstown. The area dates back to when Native Americans and colonists used it for a water source due to the natural spring that is located on the site. There are also many historic ruins which include the mill foundation, the water wheel pit, the cellar hole to the miller's house, and a root cellar. The old spring house renovated in 2008. SKLT's most recent improvement to the Preserve is the installation of a six-foot wide, 4 to 6-inch-deep layer of crushed blue stone leading 475 feet from the trail head at Spring Dale Road along the north and west shoreline edges of the half-acre Biscuit City Mill Pond. We are hoping that this area will open possibilities for persons with mobility issues to experience and appreciate an exquisite "pocket" nature reserve featuring varied flora and fauna, including native plants and fungi, a mature hickory, ash, and oak forest, aquatic animals and plants, and an impressive variety of birds.
Trailhead:
From Route 1 southbound take exit from Route 110 (ministerial Rd.) Follow Ministerial Rd. for 5.9 miles to a light at the intersection of Route 138. Take a right and continue 1.1 miles to Biscuit City Road. Take right onton Biscuit City Rd. and proceed 0.4 miles, then turn right onto Ledgewood Road. Follow Ledgewood to the end, then turn left on Springdale Drive. proceed to the corner, and park on the right side of the road. The pond is on the right and visible from the road. 
Download Trail Map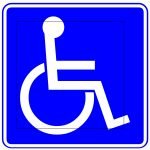 Browning Woods Trail
Points of interest: The well marked 2.5 mile Browning Woods Trail crosses three parcles. the largest, the 165 acre Browning Woods Farm, was purchases from Harold Browning Jr. in 1999. In 2001 and 2003, the two adjacent lots were purchases from the Kenney family and the Animal Rescue League, together encompassing 92 acres. These acquisitions were funded by The Nature Conservancy (with funds from The Champlin Foundations and the Doris Duke Charitable Foundation), RI Department of Environmental Management's Forest Legacy Program, the Town of South Kingstown's open space bond program, and the RI greenways Council. The Greenways grant also helped to fund the trail construction and signage.
The trail begins at about 100 feet above sea level, passing over a swamp and intermittent stream, before ascending to almost 200 feet through wooded uplands. Visitors can view the remains of the Browning homestead and another long abandoned cellar hole. The Browning Woods Farm was part of the original Pettaquamscutt purchase and was in the Browning family for 10 generations before it was protected by SKLT.
Trailhead:
From Route 1 southbound take a right onto Shannock Road. Stay on Shannock Road for 1.3 miles to a stop sign. Bear left and continue another 0.2 mile on Shannock Rd. Parking area will be on the right across from Moraine Court. 
Download Trail Map
Crawley Preserve Trail
Points of interest: Crawley Preserve hosts three well marked and well maintained trails on 99 acres straddling two towns: Richmond and South Kingstown, with most of the property (84.2 acres) in Richmond. The Preserve was acquired in 2003 as a joint project of the Richmond Rural Land Conservation Trust and SKLT, and funded by the Town of South Kingstown and The Nature Conservancy. The trails pass though upland forest of beech, oak and the occasional white pine.
Trailhead: 
From Route 1 southbound take exit for Route 110 (Ministerial Rd.). Follow Ministeral Rd. for 5.9 miles to a light at the interection of Route 138. Make a left and continue 3.3 miles to Upsquepaugh Rd. Turn right onto Old Usquepaugh Rd. and continue 0.1 mile, passing a stone dam on the right, then bear right onto Glen Rock Rd. Continue 0.3 mile to parking area on left. 
Download Trail Map
DuVal Trail System
Points of interest: The DuVal Trail System crosses numerous parcels protected by SKLT and DEM between 1983 and 2013. These trails feature the hill and kettle topography of a terminal moraine left by the retreating glaciers of the last ice age.
Visitors enjoy a sweeping view of the ocean and Block Island to the south from a scenic overlook. Susanna's Woods is noted for its stands of oak once used as woodlots for the plantation families who farmed the flat land nearer the coast. Though the area was never cleared, it has been continually cut for 300 years.
Trailhead:
 From Route 1 southbound take the second exit marked Post Road/ Perryville. bear right onto Post Road and continue for 0.4 mile. Parking area will be on the left at the foot of the Quaker Burial Ground. 
Download Trail Map
Sculpture Trail
Points of interest: The Sculpture Trail occupies about three upland acres of an otherwise wet and forested 22-acre parcel of protected land. The flat and easy to walk trail takes the visitor by 23 installations created from a variety of materials.
Thanks to Troy West and Claudia Flynn for their inspiration and hard work on this project.
Trailhead:
 From Route 1 southbound take the left exit Green Hill Beach Road. Proceed 0.4 miles on Route 1 northbound then take right exit marked Green Hill Beach Road. Stay on Post Road for 0.27 mile then take left on Green Hill Beach Rd. Continue for 0.6 mile. Park only on the left (east) side of the road near a break in the stone wall across from Bedford Drive. 
Download Trail Map
Thewlis – DAR Trail
Points of interest: Harold Thewlis donated 27 acres of wooded upland to the Nature Conservancy in May 1994. TNC then passed ownership of the property to the South Kingstown Land Trust. Thewlis Woods features stands of eastern white pine, scarlet oak, and beech. Turkey, coyote, fisher, and many other animals find food and shelter on this property. A 0.8 mile hiking trail built in 2006 by John Tarasevitvh as an Eagle Scout project, and generously funded by the Daughter of American Revolution (DAR), gives the hiker access to this beautiful property.
Trailhead:
From Route 1 southbound take the Pond Street exit. bear right and follow Pond Street for 0.6 mile to intersection with Main Street. Take a left on Main Street and continue 0.3 mile then bear right onto Old Post Rd. Follow Old Post Rd. for 0.18 mile then take a right onto Pine Hill Rd. The road takes a sharp bend to the left then climbs a small hill. Proceed for 0.33 mile. Park on the right side shoulder just before the trail sign. Woodbine Road on left. 
Download Trail Map
Weeden Trail
Points of interest: Located on a glacial outwash plain, this easy-to-walk 1.6 mile trail features pastoral views of stone walls and fields actively cultivated for hay and corn.
Visitors also may enjoy views of fields managed for wildlife habitat and a large grove of larch trees. Ample parking can be found next to the South Kingstown Land Trust Barn, site of our annual auction and many other events throughout the year.
Trailhead: From Route 1 southbound take the exit marked Matunuck Beach Rd. Take the second driveway on the right (17 Matunuck Beach Rd.) and park in the lot for the South Kingstown Land Trust Barn. The trail starts just inside the opening in the stone wall as you enter the parking lot. Download Trail Map. Download a 2018 Plant Inventory of Weeden Farm. Download Stone Wall Geology Tour at Weeden Farm Pamphlet.
Yawgoo Trail
Yawgoo Trail CLOSED effective immediately. We apologize for any inconvenience. We invite you to explore other SKLT trails sklt.org and look forward to re-opening Yawgoo Trail with enhancements closer to the summer season. Stay tuned for updates.
Points of interest: The 1.26 mile Yawgoo Pond Trail takes the hiker by a kettle hole bog, over Mud Brook, and through a grove of stately white pine trees. Yawgoo Trail is also noted for its thick under-story of mountain laurel, especially near the steep banks of the kettle hole, and spectacular views of pristine Yawgoo Pond.
The first acquisition in this area by SKLT, a 12.04 acre parcel at the south end of Yawgoo Pond, was through private donations in February 2001. The second acquisition, in October of 2005, preserved 68.3 acres on the east side of the pond. This project received support from the DEM Forest Legacy and Open Space Bond Fund, The Nature Conservancy, The Champlin Foundations, The Bafflin Foundation, and private donations from neighbors.
Trailhead:
 From Route 1 southbound take exit for Route 110 (Ministerial Rd.) Follow Ministerial Rd. for 5.9 miles to a light at the intersection of Rt. 138. Take a left. Continue 1.4 miles to the intersection with Rt. 2 (South County Trail). Take a right onto Rt. 2 North. Continue 0.4 miles and exit to left onto Barber's Pond Road 0.25 miles. Gravel parking area is on the left side of the road. 
Download Trail Map