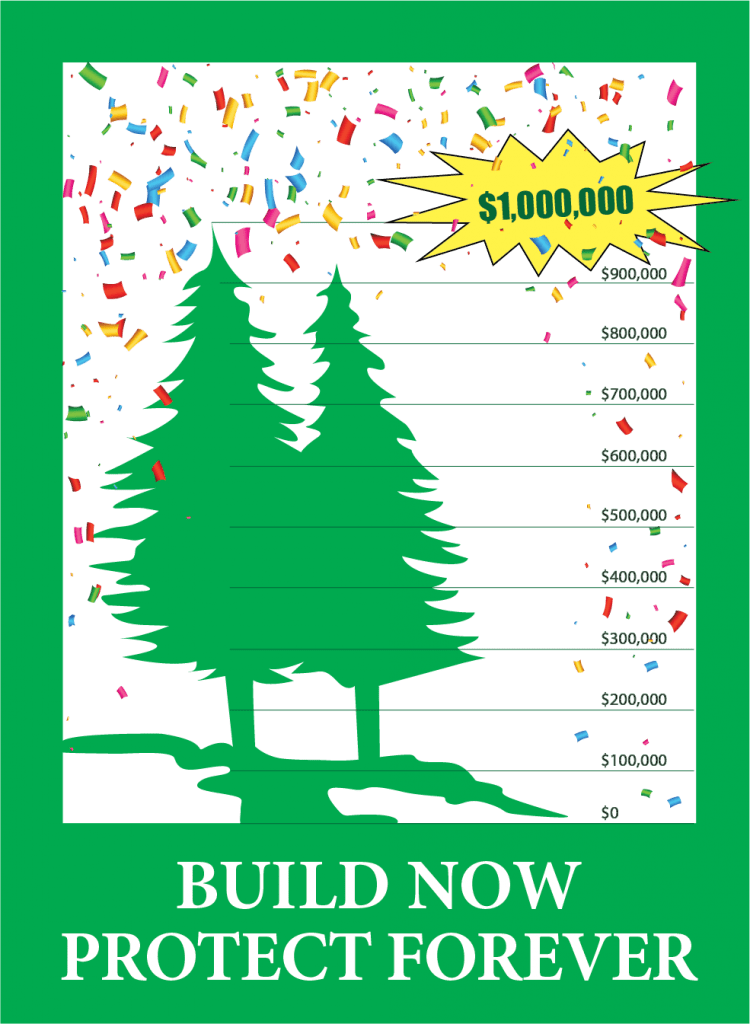 SKLT met the match AND
met our campaign goal!
With support from near and far and gifts from the heart large and small we met the campaign goal of $1,000,000 to Build Now Protect Forever.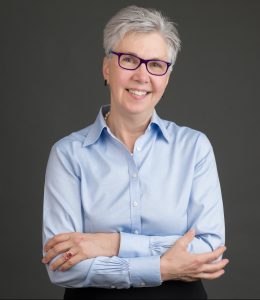 More than 35 years ago, seven friends, farmers, landowners, and community leaders concerned about our vanishing landscape planted the seeds and created the South Kingstown Land Trust. Since then, SKLT has established deep roots, working with community members and partner organizations to protect almost 3,000 acres of farm, forest, field, wetland, and cultural landscapes. Every precious property is unique in its size, features, uses, and stewardship needs. Together, their web of hay fields, stone walls, oak trees, trails, swamps, and habitat for butterflies, birds and other wildlife create a "sense of place" that we have pledged to protect now and forever. This is a charge we wholeheartedly embrace.
After careful research, thought and planning, SKLT launched our Build Now Protect Forever campaign in January of 2020 to raise $1 million to help strengthen our operational flexibility and stewardship capacity.
Through the exceptional generosity of  the contributions received we are months away from completing the creation of  a campus at Weeden Farm, locating our equipment and staff together and allowing  us to serve and engage our community more fully.  The tractor shed is moments from completion and the welcome center/administrative offices  is close behind. COVID has added many twists and turns, but we expect to be in this spring.
The  Clarkson A Collins Stewardship Fund received both campaign gifts and intended bequests from new EverGreen Society members  for the long-term care and legal protection of our lands. Building this fund now is critical for protecting forever.
Please accept the thanks of every member of the Land Trust Board of Directors and Staff  for your contributions to this campaign. Your gifts allowed SKLT to build now in order to protect forever!
Thank you,
Martha Day, Chairperson

BUILD NOW PROTECT FOREVER: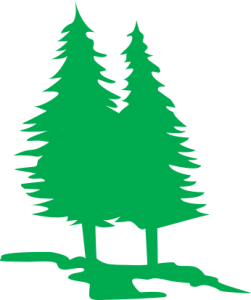 Build an equipment shed to store and maintain farm and land stewardship equipment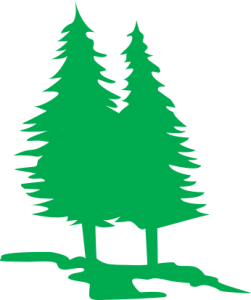 Augment the Clarkson A. Collins Stewardship Fund, the financial resource that funds the perpetual management, legal defense and preservation of properties protected by SKLT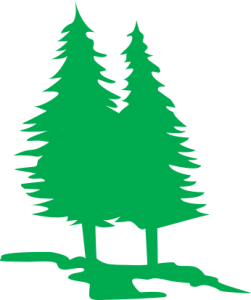 Construct a modest welcome center/administrative building adjacent to the equipment shed


With Our Deepest Thanks to Our Current
Build Now Protect Forever Donors
Black Bear $100,000 or more
The Woodcock Charitable Fund
Bobcat $50,000 – $99,999
The Champlin Foundation
Moulder Family Foundation
Red Fox $25,000 – $49,999
Anonymous
James & Hope Farrell
Laura Harris
Letcher Family Fund, Steve & Tina Letcher
Michael A. Sherry & Jan Anthony
River Otter $10,000 – $24,999
Ed & Carol Cimilluca
Martha Day & C.N. Hetzner
Megan Flanigan
Fox Family Charitable Foundation
Ellen & Lawrence Grebstein
Ms. Carolyn A. Griswold
Henry & Jan Rines Fund
Mr. & Mrs. Charles M. Lewis
Susan Seyfarth Lovejoy
Ms. Susan DuVal Phipps
Mr. & Mrs. Austin C. Smith
Mr. Edward Watson, Jr.
Dr. Caroline S. Wilkel
Beaver $5,000 – $9,999
Anonymous
Dan Levinson RI Fund
Linda & Howland Green
Raymond B. Langton & Jane A. Nash
Sophie Page Lewis
Mary & Tom Heyman Charitable Fund
Mrs. Julia McGovern
In Honor of: Joanne Riccitelli
Anne B. Richardson & Jamie Robertson
The Ruth & Hal Launders Charitable Trust
Truscott Partners, LLC
Mink $2,500 – $4,999
Dr. & Mrs. Michael Bradley
In Honor of: Carol & Ed Cimilluca
Clarkson Collins & Marcie Cummings
In Honor of: Martha Day
Jon & Joan Dodd
Lisa Fiore
David Goss
Jane & Thomas Holt
Hon. & Mrs. Gilbert Indeglia
John & Carol Howland Family Fund
Julia & Bev Landstreet
Mr. David Latham & Ms. Julie Welch
Rob & Peggy Leeson
In Memory of: Laurence O'Rourke
John & Carroll Tickner
Elise Torello & Bill McCusker
TouchPoint
In Memory of: Dr. Daniel Wrobleski
Eastern Cottontail $1,000 – $2,499
Anonymous
Mr. & Mrs. Rino C. Bergonzi
Michael & Holly Bontecou
Neil & Lisa Brandon
Heather Mae & Frank Breau
Douglas & Gwynne Campbell Giving Fund
Peter & Karin Conopask
Patricia Crowley
The Cummings Family
Phoebe Cutler & Desmond Smith
Robert M. Fetzer & Rosanne Zimmerman
Erin Finn
Sylvia & Pierce Gardner
Mr. & Mrs. William R. Harris
Hays & Linda Rockwell Charitable Foundation
Darcy Magratten & James Estes
Marguerite M. & James L. Smythe Charitable Fund
Matunuck Volunteer Fire Department Association
McCleary Family Fund
Janet Ostro
Tim & Claudia Philbrick
Amy Rippe
Rose & Kiernan, Inc. Charitable Foundation
Jeanine & Ian Silversmith
Chris & Ruth Smith
Maura Travers
Dr. Eric Widmer & Dr. Meera Viswanathan
And to all other donors not listed here, you have our sincerest gratitude. 
We hope to have an open house of the new facilities this Spring. Be on the lookout for further details!