#ProtectingSK
We are introducing a small series of tidbits to tell you more about who we are, and what's involved for SKLT to protect and steward South Kingstown Land. Check back for additional snippets. We hope you enjoy the bit of light reading over the coming weeks!
Snippet #2: Wildlife
SKLT is proud of the role we play in protecting local wildlife and the partnerships we have forged with like-minded organizations in order to do so. A study with the The Wildlife Genetics and Ecology Laboratory at the University of Rhode Island's Natural Resources Science Department which involves a trail camera survey on SKLT property to better document the distribution and relative abundance of bobcats is one such example. We are also currently collaborating with Dr. Numi Mitchell of the Narragansett Bay Coyote Study (NBCS), the Rhode Island Natural History Survey, and R.I. Department of Environmental Management to study the local coyote population and work toward a more peaceful coexistence (see photo below).
And don't forget local and native flora! Thanks to funding from the Natural Resources Conservation Service (NRCS), SKLT participates in a delayed-mow program and plants fields of flowers at Weeden Farm that benefit pollinator species (see photo below). Additionally, one of SKLT's properties is utilized by the URI Master Gardeners and The American Chestnut Foundation to help bring back a hybrid version of the American chestnut. These are just a handful of examples of the ways we work toward benefiting our SK's wildlife. We look forward to many more partnerships in the future.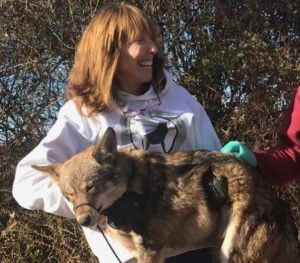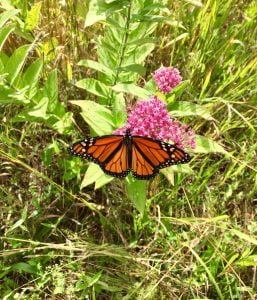 Snippet #1: Land Trust Fundamentals
Sometimes we're asked if SKLT is part of town government or funded by the town, and the answer to both of those questions is no. SKLT is a private non-profit 501(c)3 corporation, recognized by the IRS as a charitable organization. Gifts to SKLT are fully deductible as allowed by law – whether cash, securities, or land.
SKLT has applied to the Town's Open Space Bond program from time to time for funding to complete land protection projects, such as the Alewife Brook Preserve (soon to be opened with public trails) and the Whaley Farm project. SKLT retains none of the funds from a Town grant. Instead, these funds go towards the fees for necessary documentation such as an appraisal or survey as well as the cost of the land itself.
In 2016, SKLT successfully became an ACCREDITED land trust, after a very rigorous process with the national Land Trust Accreditation Commission, based in Saratoga Springs NY. This designation is a mark of distinction, and highly regarded by funding agencies as well as donors and members.