August 9, 2020

SKLT Barn, 17 Matunuck Beach Rd.
It almost didn't feel like a true South Kingstown summer without the SKLT Auction this year. Yet the pandemic has reminded us there is still so much to appreciate, how to be creative, and to persevere through adversity. And so, with your help, we did indeed #celebratethegreatoutdoors all summer long. The trails were full, our local farmers kept very busy, and many shared photos on social media.
The culmination of a sunny warm summer was the Great Outdoors Celebration on Sunday, August 9. While we unfortunately did not get to see and thank the 300+ attendees we would typically have the pleasure of hosting at our event, we were thrilled so many still attended our drive-through affair at Weeden Farm. These enjoyable collages are some of the faces who joined in the celebration.
The most exciting news is that YOU all rose to the occasion. We may not have been able to make up the revenue from the sale of auction items, but we had a record number of sponsorships this year- 115- all listed below! To put that into perspective, last year was a record-breaking 90 sponsorships. Kudos to you, friends. We are proud to be part of a community that values open space and steps up to help when there are challenges. Thank you all. While we don't yet know what the Great Outdoors Celebration will look like next year, know that we miss you and wish you all good health and spirits. In the meantime, happy trails!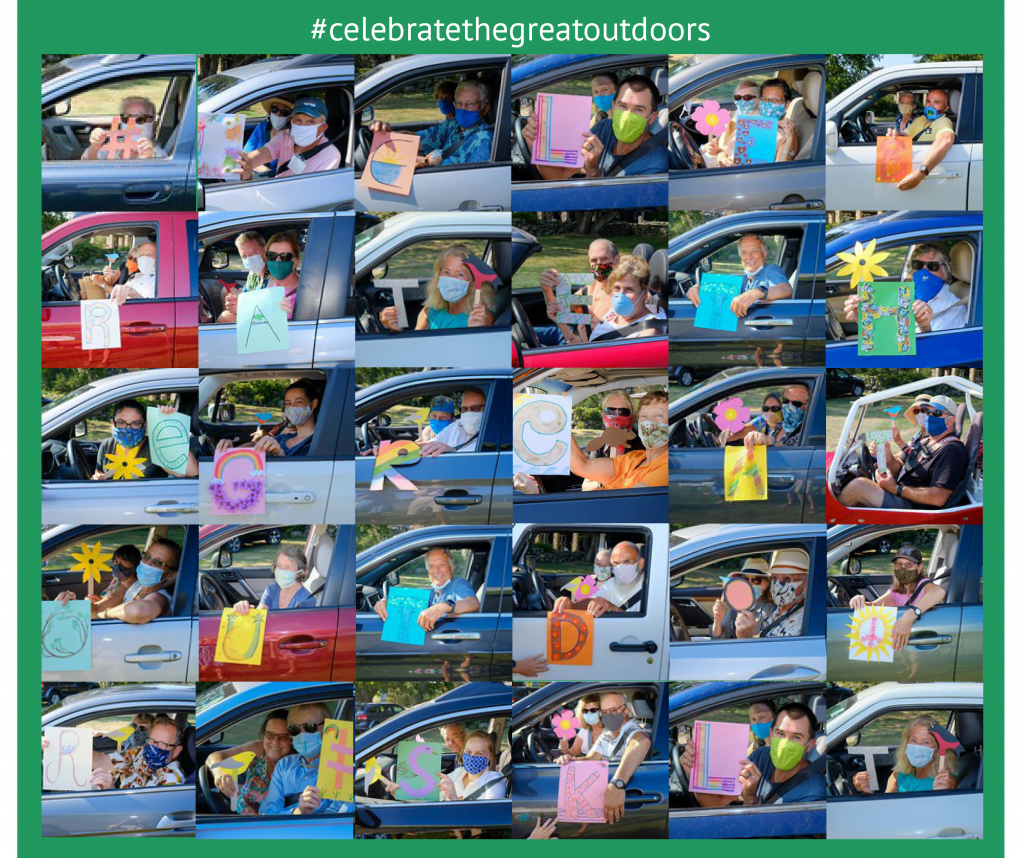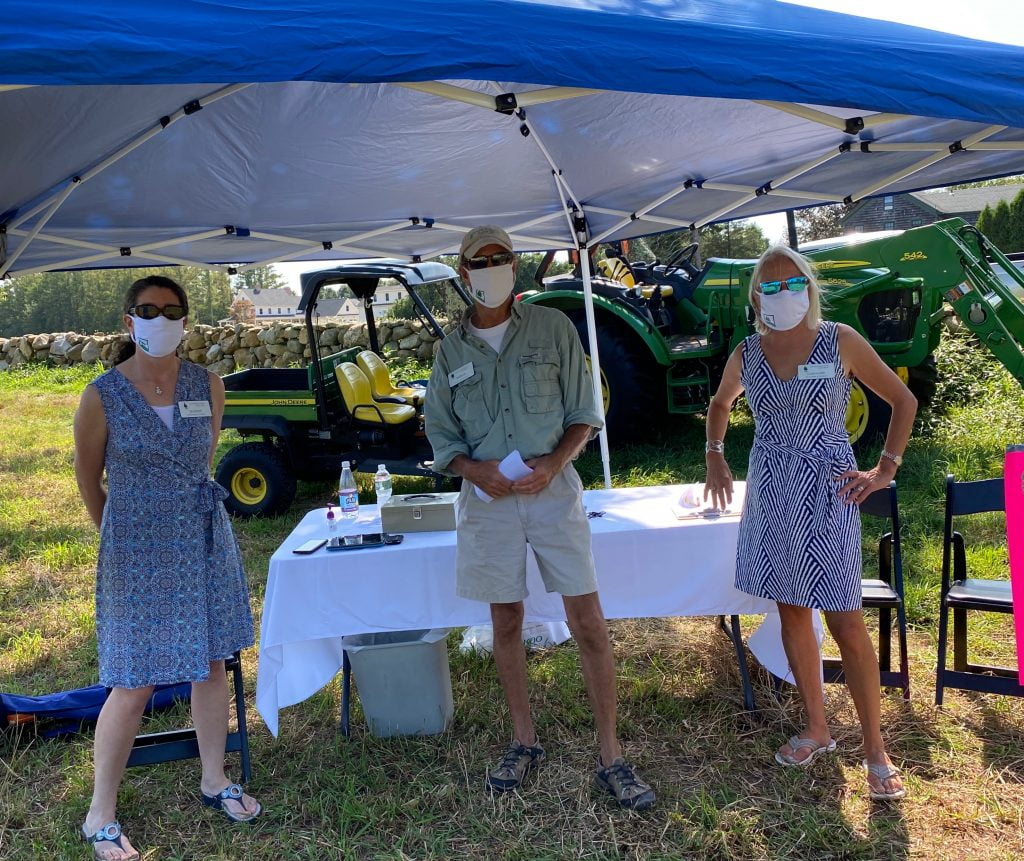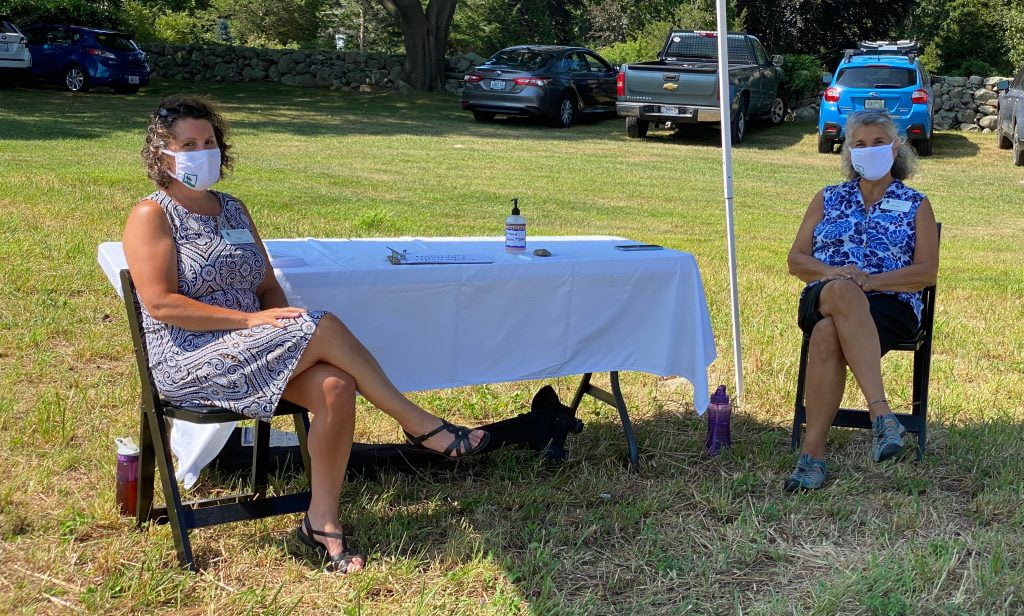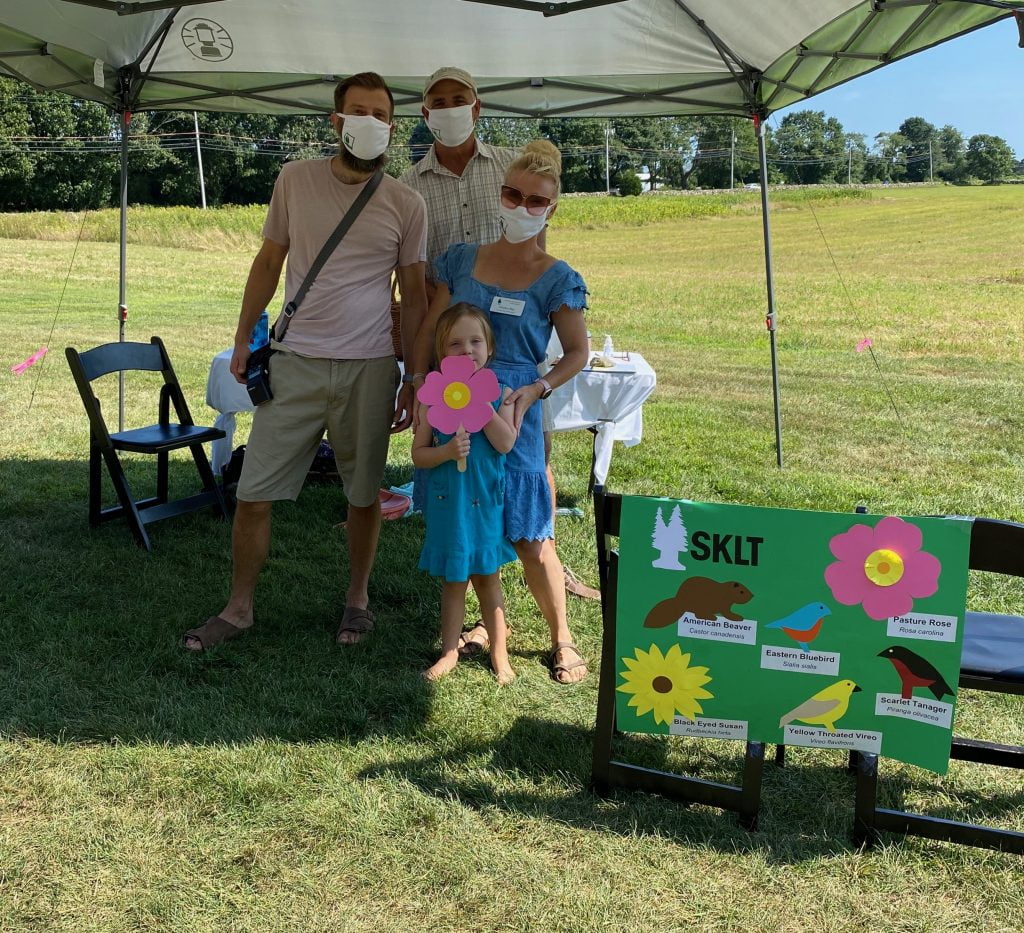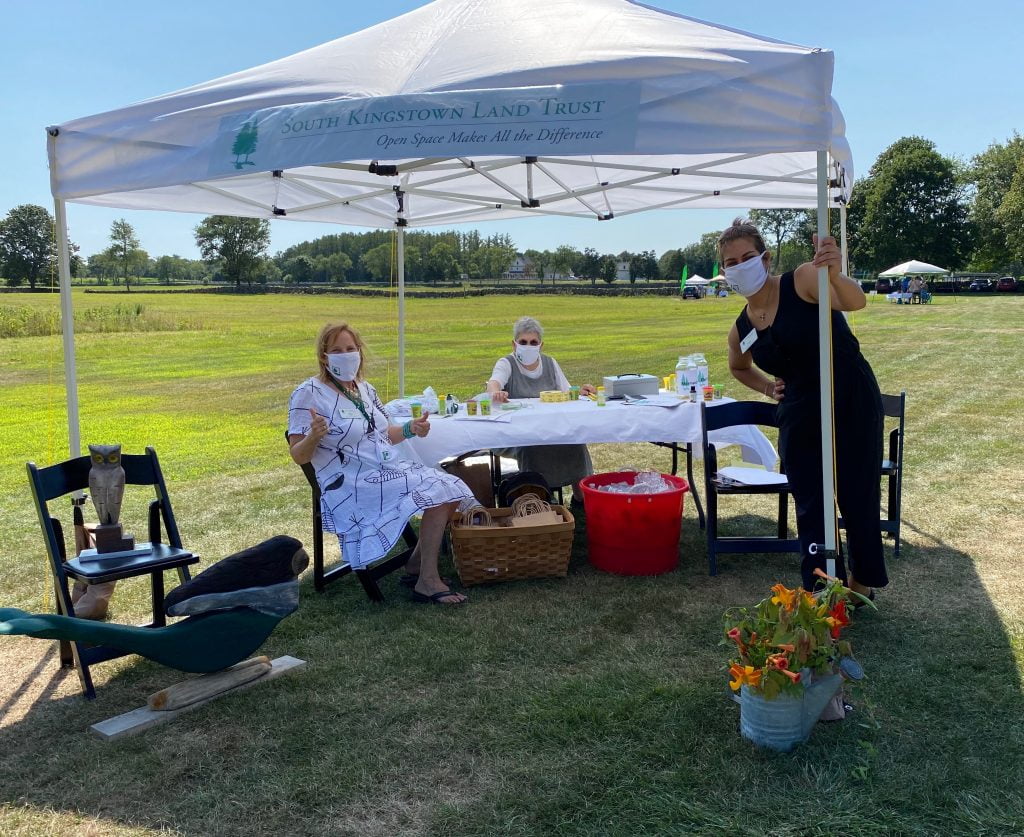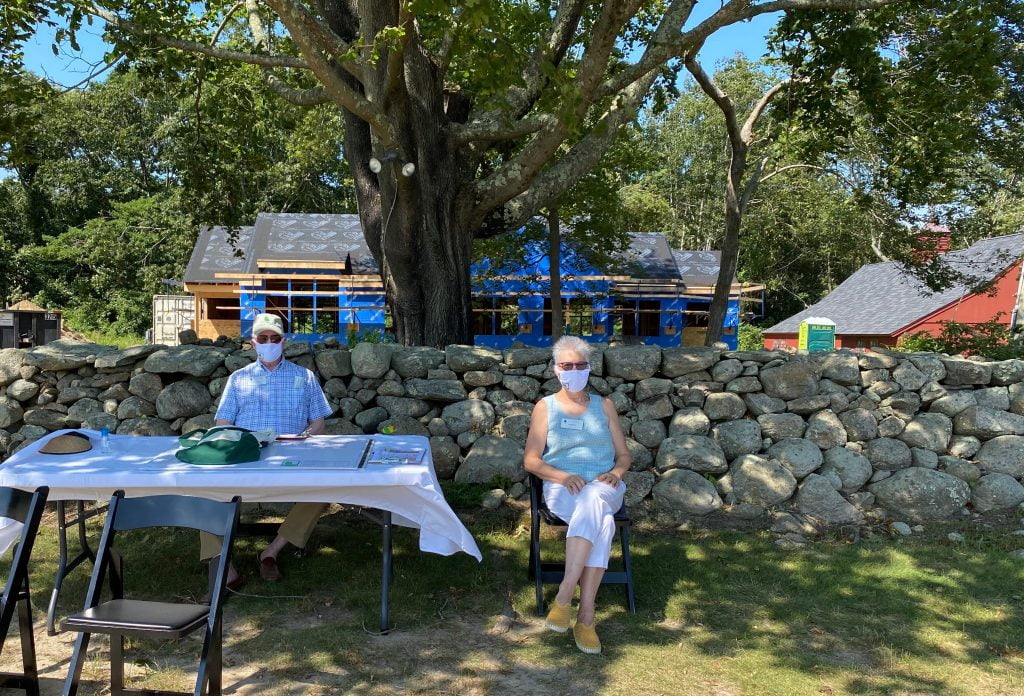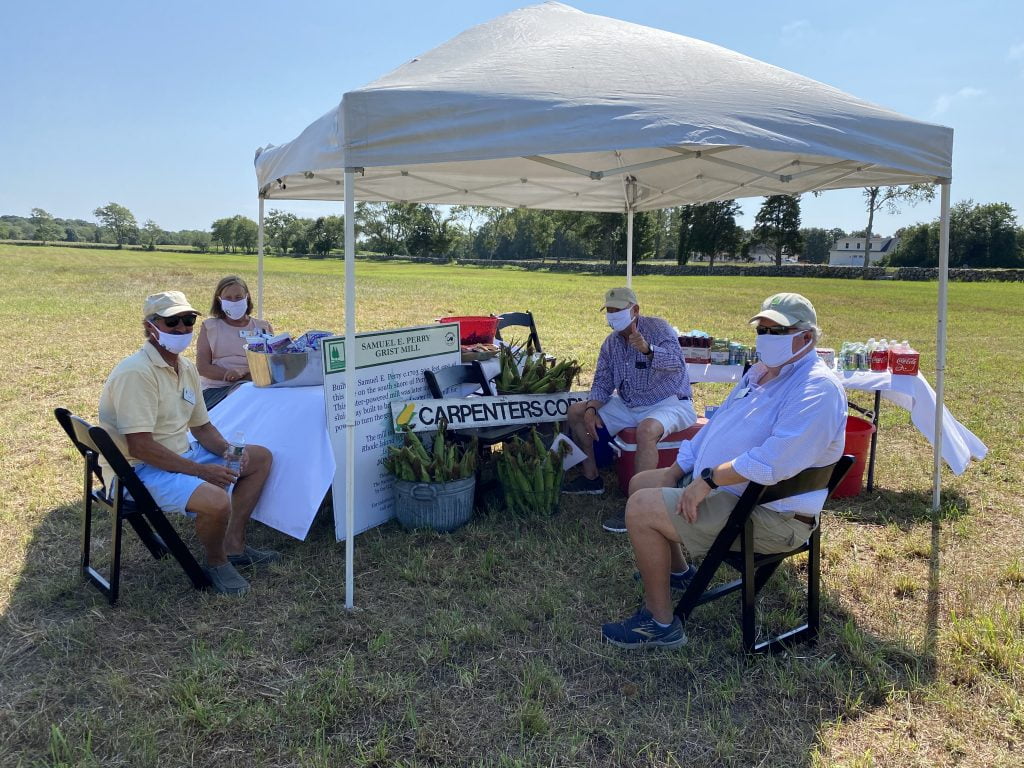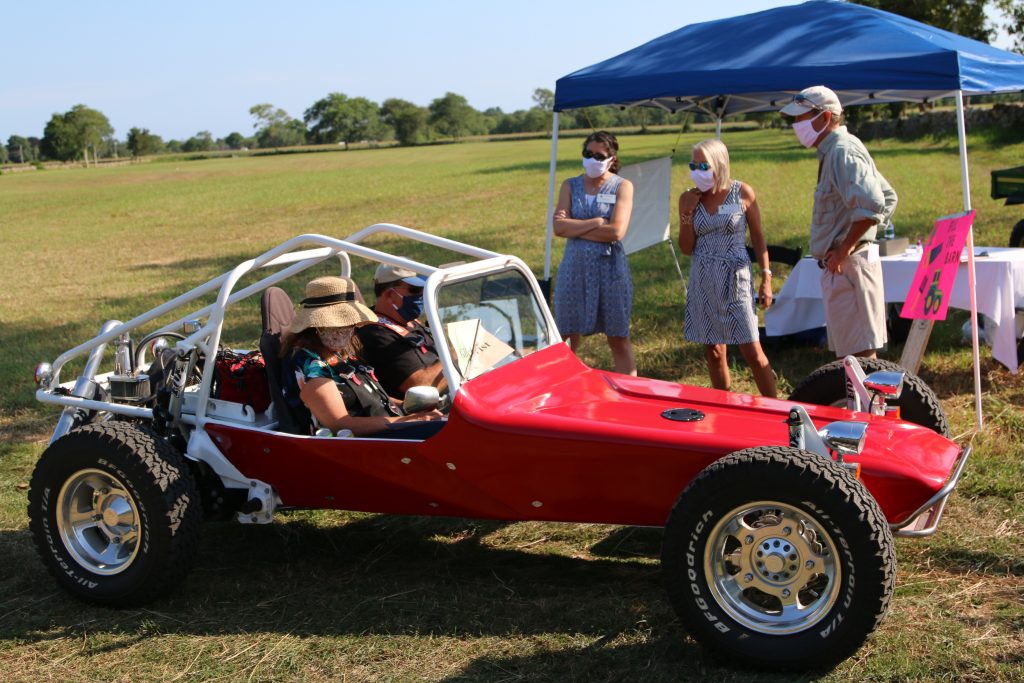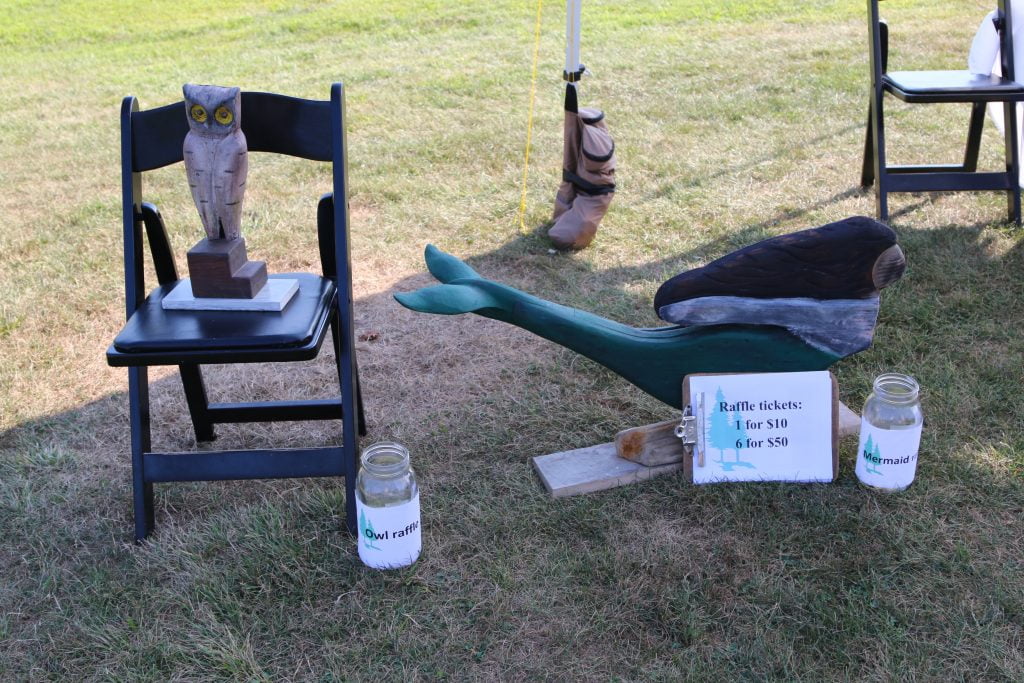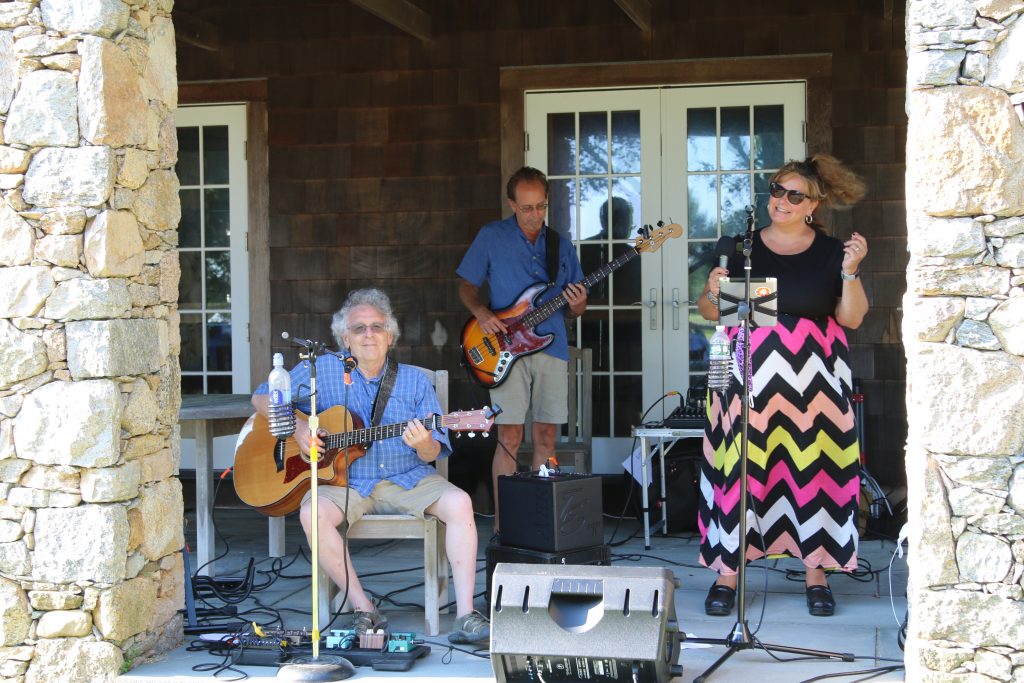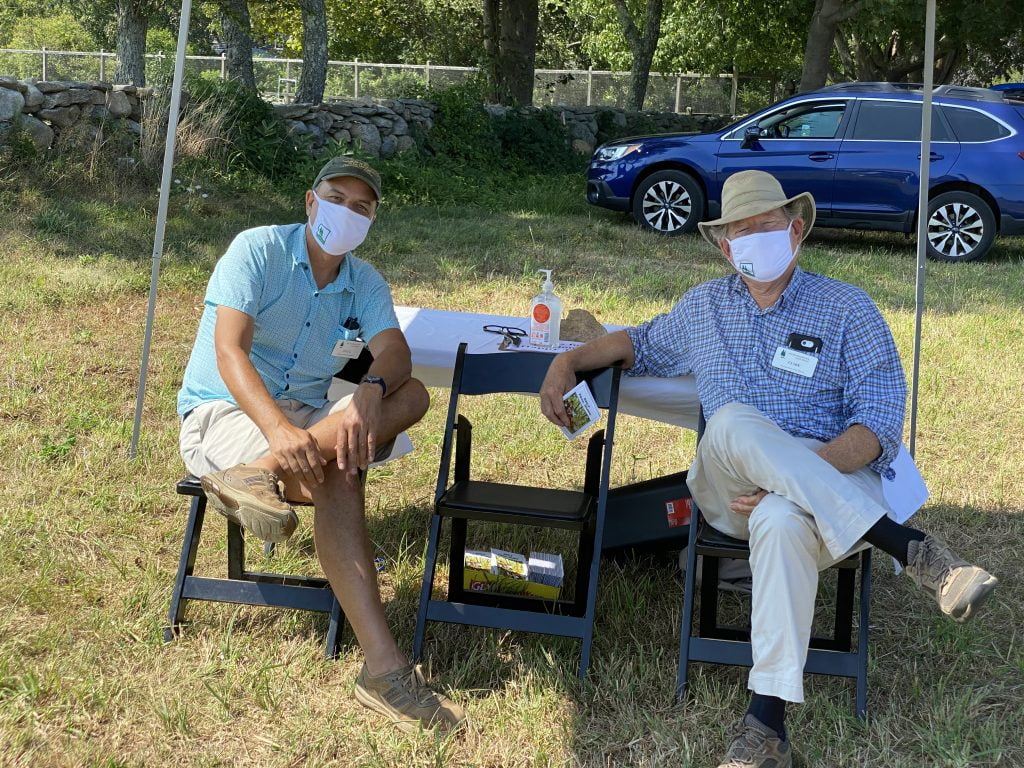 THANK YOU TO ALL OF OUR SPONSORS!
Great Outdoors Celebration
2020 Sponsors
Protector
Chris & Karen Gaffney, Ken & Dottie Woodcock
Preservationist
Charles & Cornelia Lewis, Tim & Jodi Meyer

Gatekeeper
Anonymous, Ed & Carol Cimilluca, Charlie & Lindsay Coolidge, Martha Day & C.N. Hetzner,
James & Hope Farrell, David Goss & Julia Taylor, Elizabeth Kroll, Susan Seyfarth Lovejoy, Judy McGovern,
David & Carolyn Moultrop, Will & Judy Taft, Caroline Wilkel
Trail Blazer
Michael & Holly Bontecou, Clarkson Collins & Marcie Cummings, Tom & Jane Holt, Dan & Susan Merrick,
Susan Duval Phipps, John D. Richardson, Sandra & William Rosen, Mary & Woody Small,
Carroll & John Tickner, Elise Torello & Bill McCusker, Linda Tucker & Richard Hodgson

Nature Lover
Air Flow, Inc., Anonymous, BankRI, Baud Builders, Inc., Brenda & Chip Bolster, Jessica & Michael Bradley,
Ed Buzzi & Sue Clasby, Marcia & Arthur Campbell, Pamela S. Connell, Whitney Cummer, Lisa Fiore,
Glenn & Leslie Gazzolo, Tom & Bridget Gilchrist, David Goetsch & Steven Sweeney, Ellen & Larry Grebstein,
Carolyn A. Griswold & Peter B. Steere, Dr. Robert Guimond, Bill & Adelaide Harris,
Megan & Dawson Hodgson, John & Carol Howland, Eve & Thomas Keenan, Elizabeth Kneiper,
Julia & Bev Landstreet, Raymond B. Langton & Jane A. Nash, Bob Leonard & Elisa Wybraniec,
Katherine Long & George Bertholet, Jean & Ben McCleary, John W. Mills III,
Michael Mutschler & Rosemary Galiani, Thomas & Melinda Perrone, Tim & Claudia Philbrick,
Johanna & Richard Rakauskas, Annie Richardson & Jamie Robertson,
Lucy Hodgson Robinson & Cervin Robinson, Rose & Kiernan Insurance, Tim & Anne Schaffner,
Renny Simpson, Daisy & Jamie Smythe, Dan & Marie Sprague, Maura Travers, Michele & Kevin Vidmar,
Nancy Weidinger, Roy Zoern & Michael Gallagher

Tree Hugger
Amica Companies Foundation, Arcaseum Designs, Roger & Inga-Lill Ashley, Jonathan & Beth Bean,
Susan Benson, David & Rachel Bowden, Piper Sunshine Breau, Barbara Briggs, Angela & Paul Brunetti,
Sally Burke, Leslie Chouinard, Clifford M. Renshaw Architects, Margit Conopask & Jeff Bluestein,
Elizabeth Dickson, Rick Egerton, Tony & Betty Faella, Mrs. Phoebe Ann Freeman, Linda & Ron Gardrel,
Roger Giraud, Allan & Teresa Goodrich, Linda & Howland Green, Robert Halliwell,
Wayne & Patricia Hawksley, Gil & Betsy Indeglia, Janet Innis, Sandra Kenney & Stefano Lavinio,
Ginny & Paul Kenny, Heidi Kranz & Nikolas Gvosdev, Marilyn Mattera, Kieran & Karen McGlynn,
Dave & Elizabeth McNab, Cesare Mitrano & Susan Varga, Sue & Dennis Mittendorf,
Margaret & Kevin Munroe, Bob & Miriam O'Neill, Linda & Staunton Peck, Ed & Carol Prest,
Stephen Quigley & Alicia Cooney, Alexandra Reynolds, Amy Lloyd Rippe, Anne Mimi Sammis,
Jeanine & Ian Silversmith, Deb Stallwood, Ted Watson, Carol & Bob Weill, Barry & Deborah Wepman
Thank you to our food and beverage sponsors!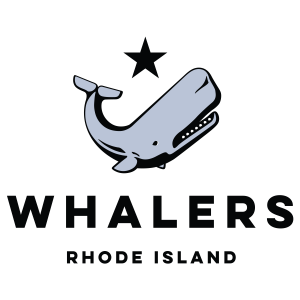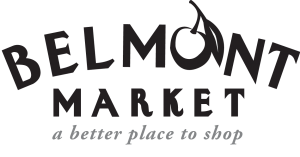 Great Outdoors Celebration 2020 Committee
Wendy Bowen
Jessica Bradley
Heather Mae Breau
Angela Brunetti
Julia Landstreet
Susan Seyfarth Lovejoy
Deb Stallwood
John Tickner
Ted Watson
Caroline Wilkel
Photo Credit: Many thanks to Ted Watson and the Breau Family for the event photos, and Kevin McCloskey, Deb Stallwood, Bridget Gilchrist, and Elise Torello for the invitation cover photos!