August 8, 2021

SKLT Barn, 17 Matunuck Beach Rd.
The Great Outdoors Celebration & Auction is back! Gather your family and friends to celebrate South Kingstown Land Trust's 2,900 acres of protected open space while overlooking the beautiful fields at Weeden Farm.
The beloved live auction returns with comedian Poppy Champlin as our auctioneer and live music accompaniment. There's some unique auction items and fun experiences that you will not want to miss.
Wine, beer, and hors d'oeuvres will be served with close attention to COVID protocols.
THANK YOU TO ALL OF OUR SPONSORS!
Great Outdoors Celebration & Auction 2021 Sponsors
Pacesetter
Chris Gaffney & Karen Kames
Ken & Dottie Woodcock
Preservationist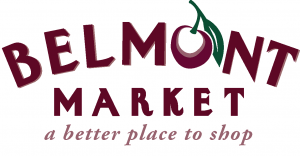 Gatekeeper
Anonymous
Ed & Carol Cimilluca
Susan Seyfarth Lovejoy
William & Sandra Rosen
William Taft
Trail Blazer
David Goss & Julia Taylor
William & Adelaide Harris
John & Marie Louise Mills
Ocean Mist
John D. Richardson
Sweenor Builders Inc.
Linda Tucker & Richard Hodgson
Nature Lover
Air Flow, Inc
Roger & Inga-Lill Ashley
Gloria & Ian Callard
Pamela S. Connell
Margit Conopask & Jeff Bluestein
Lee A. Duckworth – Capital Wealth Management
Bridget & Tom Gilchrist
John & Carol Howland
David Latham & Julie Welch
Rose & Michelle Maguire
Jean & Ben McCleary
Thomas & Melinda Perrone
Tim & Claudia Philbrick
The Pub
Jack Renshaw & Bob Matthews
Tim & Anne Schaffner
Deb Stallwood
Maura Travers
Tupelo Design Studios
Great Outdoors Celebration & Auction 2021 Committee
Wendy Bowen
Jessica Bradley
Heather Mae Breau
Matt Eldridge
Julia Landstreet
Susan Seyfarth Lovejoy
Deb Stallwood
John Tickner
Ted Watson
Caroline Wilkel
Consider Sponsoring Today!