More than 150 people enjoyed a lovely fun afternoon on Sunday, August 10, 2014 at SKLT's annual Great Outdoors Celebration & Auction at the Barn. Thank you to all the people who attended. Proceeds will be used to further land acquisition and preservation of the local landscape.
Going once, going twice, sold! Noted garden designer and horticulturist Louis Raymond of Renaissance Gardening was again our fearless and humorous auctioneer. The auction featured works by local artists, dining experiences and travel adventures. Travel adventures included a one-week stay in a private two-bedroom beachfront home overlooking the Atlantic Ocean on the island of Eleuthera in the Bahamas. Closer to home, a round-trip scenic coastal flight in a Piper Saratoga to Martha's Vineyard was offered.  Works by local artists included a still life on canvas by Joe Keiffer and a framed oil painting by the late Jody Wells.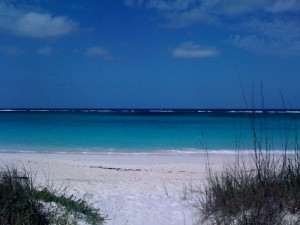 This year we were honored to have Rudi's Rangers (aka URI Master Gardener Volunteers under the direction of Rudi Hempe) as our Honorary Chairs.  Rudi is the coordinator of SKLT's two chestnut orchards and heads up the effort to generate hybrid American chestnut trees.  The group has also designed and built a purple martin birdhouse for the auction.  This year they designed and constructed a raised garden bed.
 Great Outdoors Celebration Sponsors
 Pacesetter
Chris Gaffney & Karen Kames
Troy West, Architecture & Planning
Ken & Dottie Woodcock
Keystone
David & Carolyn Moultrop, P. Schurman Contractors, Inc., Susan Seyfarth Lovejoy
 Gatekeeper
Centreville Bank, Will & Whitney Cummer, JHD Painting-Jim Driscoll, N.J Stedman, The Winter Family Foundation,
  Trail Blazer
James V. Aukerman & Associates, LLC,   Thomas & Antonia Bryson, Coastal Properties,
Martha Day & C.N. Hetzner, Denelle Realtors, Bob & Rosanne Fetzer, John & Carol Howland, Howard Johnson, Inc.
Lila Delman Real Estate, Randall Realtors, Rose & Kiernan, Inc., SmithCo Oil Service, Ellen & Larry Grebstein, Will & Judy Taft, Drs. Ethan Hillary Kisch & Helene Kisch-Pniewski