Join us on Sunday, August 14th from 4 pm to 6:30 pm at the SKLT Barn for our annual Great Outdoors Celebration & Auction. This fun and festive afternoon with its live auction of original works by local artists, dining and travel adventures, celebrates our success in saving more than 2,700 acres of beautiful South Kingstown land and raises funds to support further land acquisition and preservation. The legendary garden designer and horticulturist Louis Raymond will again entertain us as our auctioneer. Travel adventures include a one week stay in a wonderful four bed home in Boca Grande, Florida.  We are also pleased to offer a limited edition framed print "Atlantic Crossing" by Rhode Island marine artist John Mecray.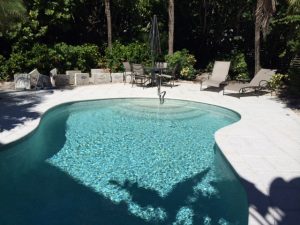 We wish to thank our honorary chairs Karin and Jim Aukerman, and the following generous sponsors: Chris Gaffney and Karen Kames, Ken and Dottie Woodcock, Susan Seyfarth Lovejoy, David and Carolyn Moultrop, P. Schurman Contractors, Shoreline Properties, James V. Aukerman & Associates, Coastal Properties, Citizens Bank, John & Carol Howland, Howard Johnson Inc., Ocean Mist, SmithCo Oil Service, Inc. and Sweenor Builders. If you would like to be a sponsor, or if you have any other questions, please contact Anne O'Neill at anne.oneill@sklt.org or at 401-789-0962.
Tickets are $25 in advance and $30 at the door. Be sure to bring a friend to enjoy a lovely afternoon and help protect open space.  Thank you for your support!